INSURANCE COMPANY PARTNERS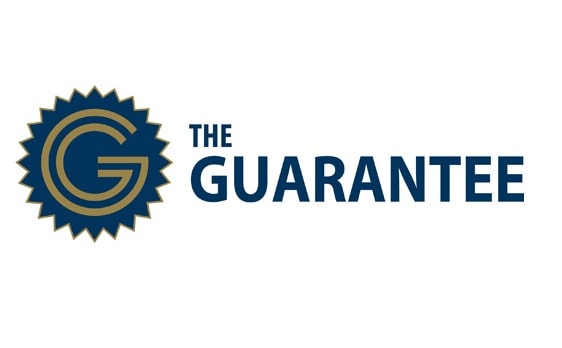 "When an insured carrier allows their Owner Operators to opt out of WSIB coverage, The Guarantee looks for best practice controls in place to help protect the insured-," says John Farquhar, Transportation Risk Solutions Specialists at The Guarantee. These best practice controls must include a good solid alternative workplace coverage that is mandated for all Owner Operators. The WSIB alternative must be administered by the insured carrier either with the owner operator paying into the program and the provider monitoring compliance with reports back to the insured, or the insured paying for the program on behalf of the Owner Operator. These controls are put in place to minimize the risks associated with opting out of WSIB." For more information on this partnership, please visit theguaranteegotosolution.com.
For the full press release please visit https://www.trucknews.com/transportation/guarantee-nal-insurance-announce-partnership/1003080082/
The Guarantee Company
Website: https://www.theguarantee.com/en/products/transportation
Email: info@theguarantee.com
Phone: 1-800-268-6617
INSURANCE BROKER PARTNERS
*British Columbia (BC) – NAL Insurance is only Life Licensed in the province of BC and not all products are available in this province. Any general insurance products are only available directly through one of our licensed partnered agencies located in BC. If your located in BC, please call 1-800-265-1657 and we will forward you to one of our partnered agencies.
"We at Challenger continue to see the benefit of partnering with NAL to provide our Owner/Operators with an excellent product backed up by service and relationship."
"NAL Insurance was introduced to Bison as part of an overall risk mitigation project. NAL coordinated the process of transferring our existing Owner Operators from Bison's WSIB account to their own private WSIB Alternative program. Because of this, we were able to reduce our corporate risk profile, AND provide better coverage to our Owner Operators – a true Win-Win! I would highly recommend the services of the NAL team."
After a comprehensive review process of many other suppliers, we were very pleased with our decision to have selected NAL Insurance as our WSIB/CNESST Alternative provider for our Ontario/Quebec based O/O's.    Although your pricing was higher than the other providers we believe that NAL program provides a lot more value for Seaboard/Harmac and our Owner Operators.
The "user friendly" on-line interface with the NAL system created minimal burden to our staff and the process was completed in a very respectable time frame. Any claim is handled swiftly, directly, without complaint from our owner operators and that is of the utmost importance to our organization.
We work with Owner Operator, Fleets and Insurance Companies to build products designed to protect Drivers and their Companies.  Trucking can be a high risk industry for injuries claims because Motor Vehicle Accidents.  Its important to make sure your Insurance Company understands your business so that you are protected in the event of an accidental injury. 
We always try to put our clients first.  When it comes to sales, customer service or claims should always expect the best when working with NAL Insurance.  Our dedicated team is always available to provide you with a prompt response back if your have a question about your policy, payment or claim.  If you ever have a question, please don't hesitate to call 1-800-265-1657 and ask us.
In order to offer you the best price we can, NAL is committed to using technology to cut our costs.  Currently, we offer both Owner Operators and Fleets the ability to manages their benefit program online from buying coverage, reviewing your policy documents, submitting claims information or viewing your claims status.  This gives our clients access to the information they need 24/7 in the palm of their hand.