See what our Broker partners are saying about NAL Insurance!

"Too many fleet owners leave it up to their O/O's to select their own WSIB alternative plans leaving their own policy exposed. Selecting the NAL Solution ensures that your O/O's have the right coverage at special fleet pricing removing all the gaps"
Donny Cunha, Account Executive
Jones DesLauriers Insurance Management Inc.

"A sound risk management program for any fleet with Owner-Operators will have a comprehensive WSIB alternative program in place, preferably administered by the company itself. Without one, you're leaving your automobile insurance policy exposed to an increased risk of Accident Benefits claims"
Brandon Clark,  Transportation Practice Leader

"Accidents can happen, anywhere, anytime, with or without fault.  As Owner Operators opt out of WSIB, it's imperative that Trucking companies ensure all their O/O's purchase a comprehensive WSIB Alternative Solution which meets a recommended Minimum Criteria. Alternative Benefits policies should provide short and long-term benefits and one that is the first payor in all areas (i.e. not directing claims for MVA injuries to the carrier auto policy).  Offering the program through settlement deduction will further their risk and exposure."
Avi Goldberg, CIP    Senior Vice President

 "NAL has been providing our clients with excellent coverage and the ease of doing business is exceptional. Their team are experts in the WSIB Alternative Coverage field and are able to relay very complicated information in a very easy to understand way."
Russ Philpott, Risk Placement Manager
"Owner Operator slips and falls at a shipper and not have the correct WSIB Alternative Coverage. Who pays?  The dispatcher through an increase in their auto insurance and the Owner-Operator who had to use up his saving and go further into debt.  It pays to buy the right coverage, that is why PBL recommends NAL Insurance."
Chipman Purdom   Executive Vice President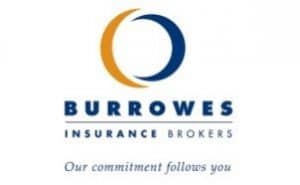 "Too often, Carriers allow their Owner Operators to opt out of WSIB without having the resources to ensure that WSIB Alternative Coverage has been obtained and maintained, leaving their own policy exposed.  NAL offers a comprehensive solution that is easy to manage and understand"
Mark Jones, Director of Ontario

"Trucking is a tough industry to get into. There are many regulations to abide by and substantial expenses before an owner-operator can get on the road independently. NAL Insurance offers WSIB Insurance alternatives that offer options and solid coverages at a competitive price and I am confident in referring my clientele to them."
Tina Drake, Transportation & Commercial Account Executive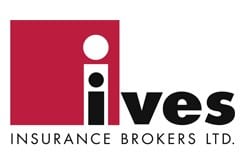 "WSIB coverage for Owner Operators is not mandatory. A work-related accident has the potential of causing financial repercussions that would impact the Carriers business.    Protect yourself and make alternative coverage mandatory. "
Stephanie McPherson RIBO, CAIB,   Transportation Department

"It is imperative that the culture of the company embraces a solid risk management process.   Particularly when hiring owner operators who opt out of WSIB.   By doing so, this leaves a carrier vulnerable to litigation and exposure to coverage.  The methodical process must be considered to purchase an alternative program to respectively protect the auto policy and consider the welfare of the individual.  It is of utmost concern that the chosen benefit plan be "first payer" as well as respond to adequate coverage.  Having the NAL policy and the team behind it is the solid solution. "
Linda Colgan, Senior Account Executive